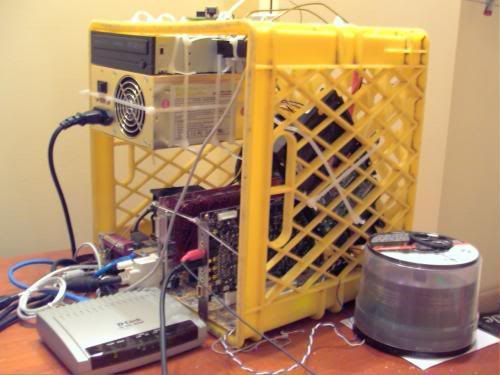 So er yea still working on my little problem,
probably
have at least a
partially
functioning comp (that can do more than just do text and
basic
image entry blogging) and be back to normal soon.
At this time however
I'm
digging out a dusty old case and butchering every other computer i have to come up with a desktop that at least can attempt to run half my toys...
...yea well
that's
the idea,
practical
application of this has proved somewhat frustrating at best.
Now where did i put my hammer?