So er...yea turns out that beer and laptops don't mix!, i mean who knew that "splash proof" doesn't include alchol. Seriously who in there right mind would sell a computer to an Irish bloke without making shure its beer proof!
Honestly im insulted...
What this means however humble reader is that the Blogg is only partially functional due to the fact that I'm attempting to update using my steampowered and often hamster driven desktop.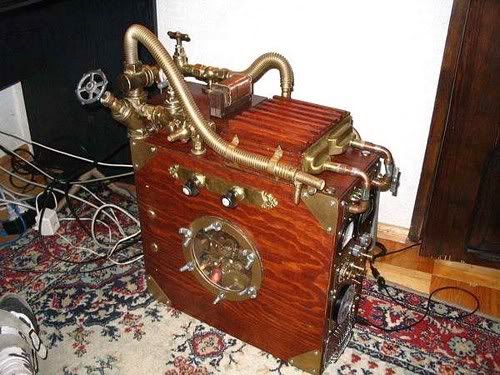 (no not my box o' crap but an awesome image I'm shure you agree)
this means i cant use video streaming sites properly and don't have half my normal bag of tricks to play with including sadly my much loved World of Warcraft.
Normal service will be returned as soon as i persuade my boss to cough up the cash to get my baby repaired...
...so the latter part of "hahaha who the f**k are you kidding".
so i guess sometime on Saturday, i can be very persuasive.