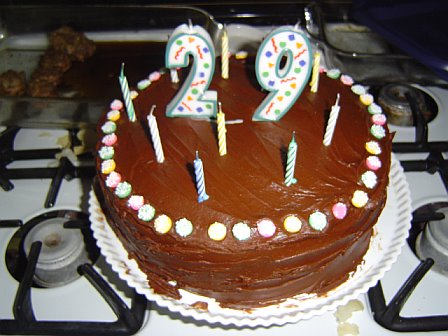 yep its that time of the year again the 1st of October MY BIRTHDAY!!!
*Warning this post has been edited by a drunken idiot*
So ok im 29 now (
urgh old dude
) and am beginning to feel a little more mature (
like cheese
) and am letting a friend at work edit this post (
well its easier than editing his face lol
) in an effort to get into the spirit of the day (
Rum in this case he's plastered already
) and attempt to enjoy this aniversery of my birth with a little dignity (
no chance
) and decorum.
I will at some stage continue my halloween countdown (
spookey
) How too section some time this evening if i can persuade these idiots to leave me the hell alone and let me finish this article so i can go home without ending up naked or face down in a ditch (
because of all the rum arrrgh
) as some sort of pointless practicle joke.
Wish me luck (
he will need it
) and i'll see you all later!