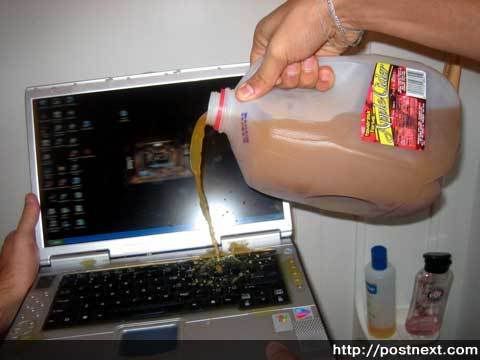 Any way you look at it my laptop is pretty much dead, you can usually tell by the oh so pretty puffs of blue smoke wheezing from its poor cooling ports and the sound of a thousand tiny deaths as each and every partition in your hard drive decomplies.
Oh well, shit happens
So today's post is done using my all new and improved
BOX'o'CRAP
TM
and things are going depressingly slowly. But at least thanks to a RAM injection and a little but of messing about with the processor i was (for the first time in almost a week) able to get my World of Warcrack back.
I am presently attempting to get some of the slightly more unusual programmes like my voice recorder and DivX player on this damn thing while i casually make myself an batch of pancakes on my oh so very hot processor.
oh well wish me luck! peace!